This will be a long one, plenty of pre and post party photos. Probably the best effort ever made for fancy dress by the band. I went as a rather unlikely Britney Spears for no good reason other than I wanted the band to cover Toxic (Still do, actually) John gets nekkid......again
I got drunk, surprise, surprise, managed to leave my camcorder in the pub, ho-hum. Still it was a very good night.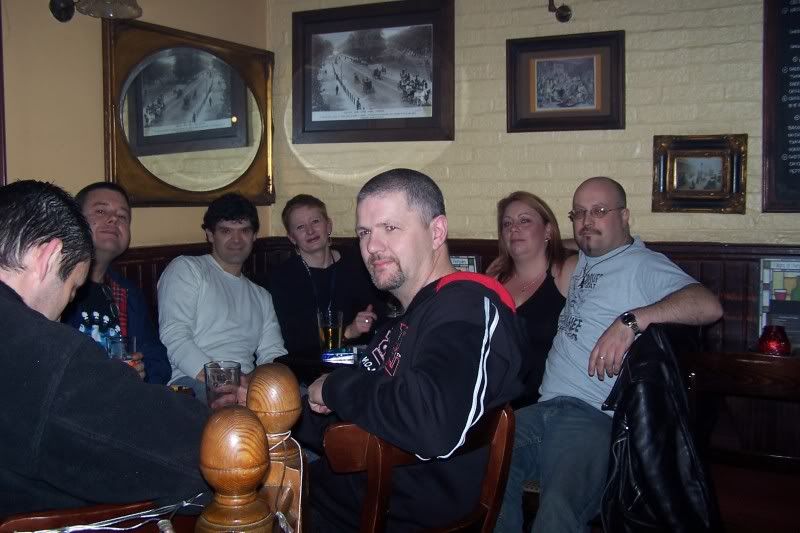 l to r: Clarion, Mick, the real Oggy, Sophie-Claire, Wiggle, Me, Wakey Wakey
Here's Britney!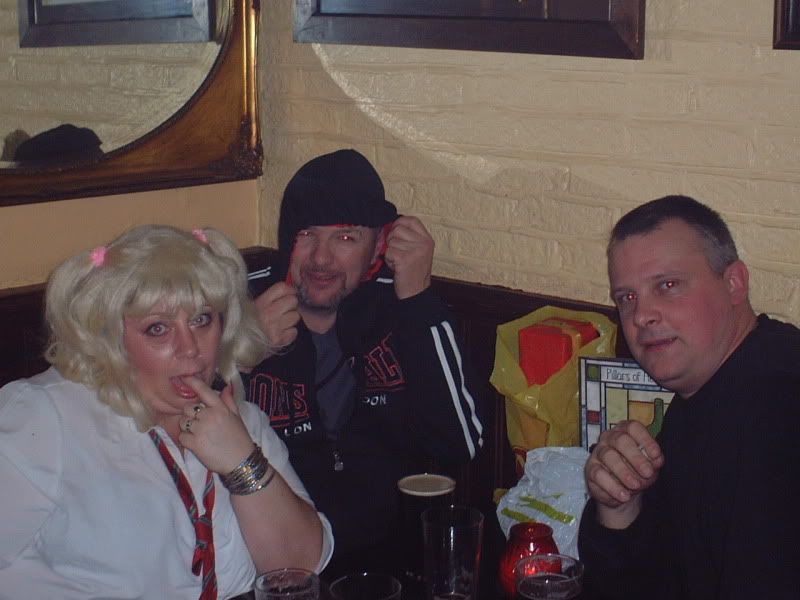 Me, Wiggle, Dave Hedges
Mr Mstique, Mstique, Sophie-Clarie
Wig nicked my wig!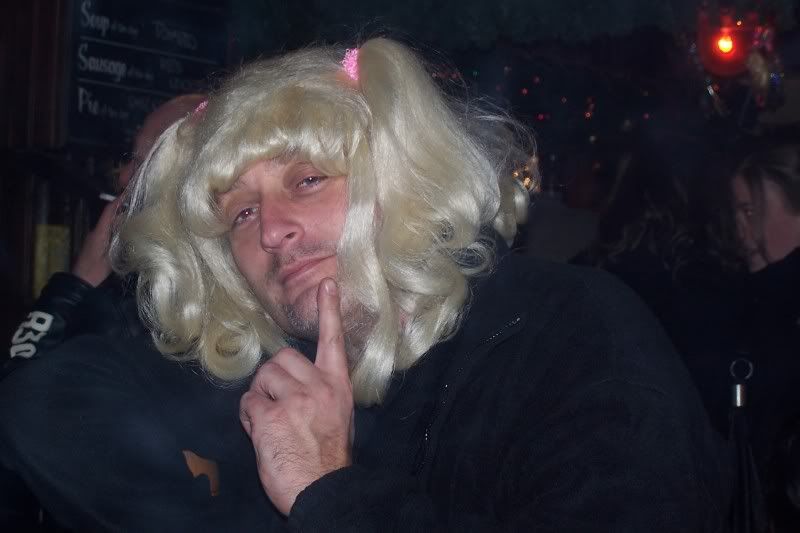 Clari channels his inner blonde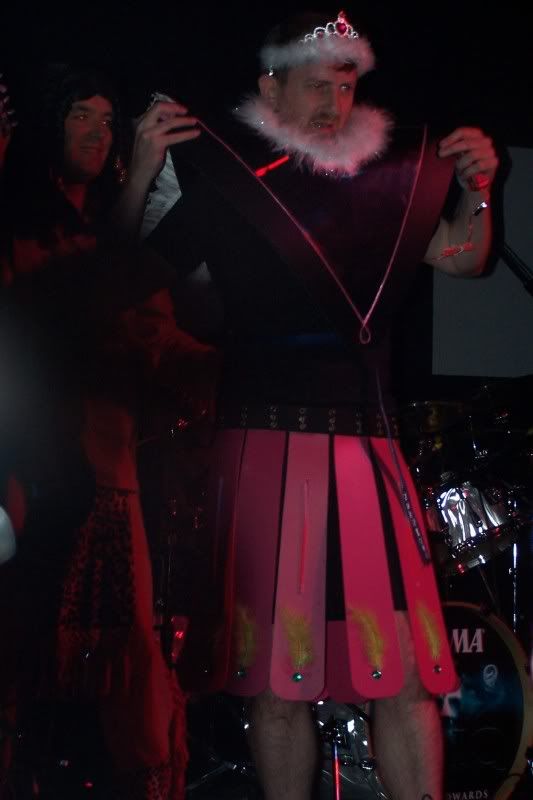 What! Wear a costume AND play guitar? Can't be done!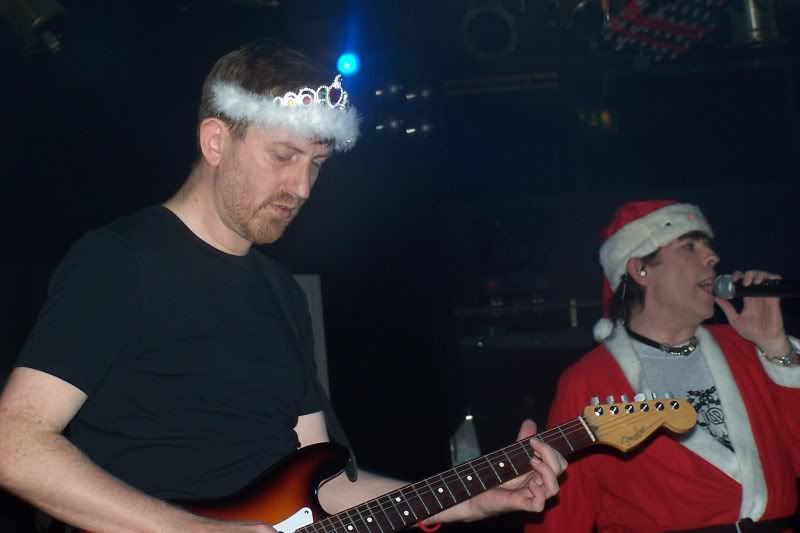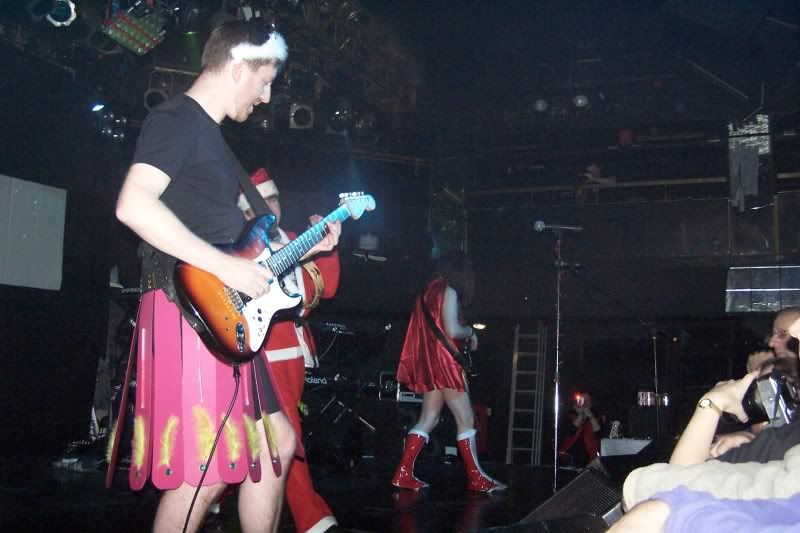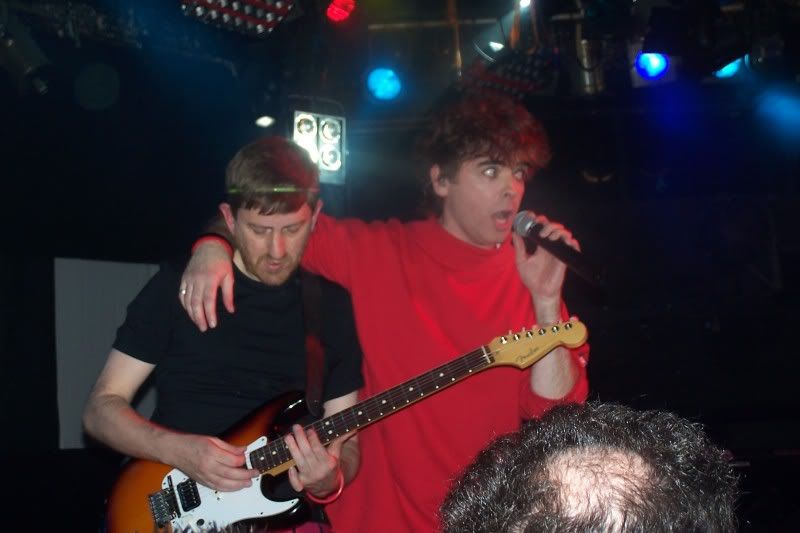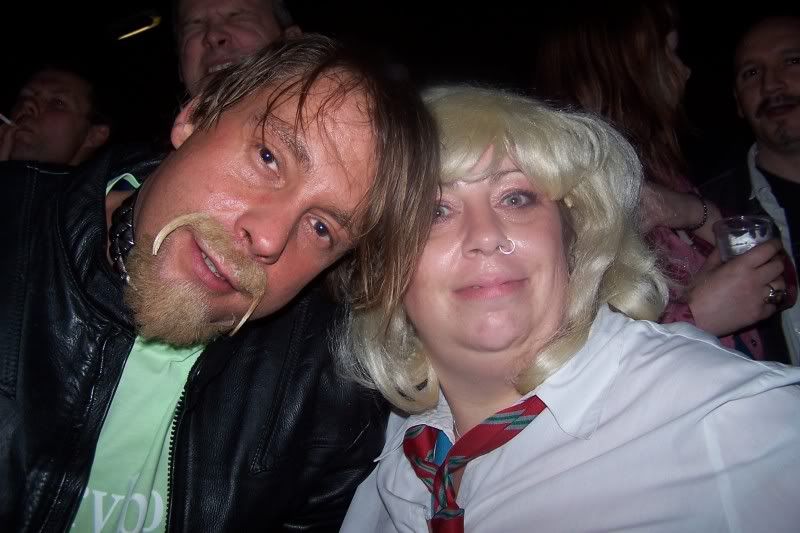 Huthie and me mid gig. He got a late flight in so had to change in the loo at the station or somewhere else odd. In went respectable a print journalist, out came Mike Holmes circa 85. There were strange looks so I'm told.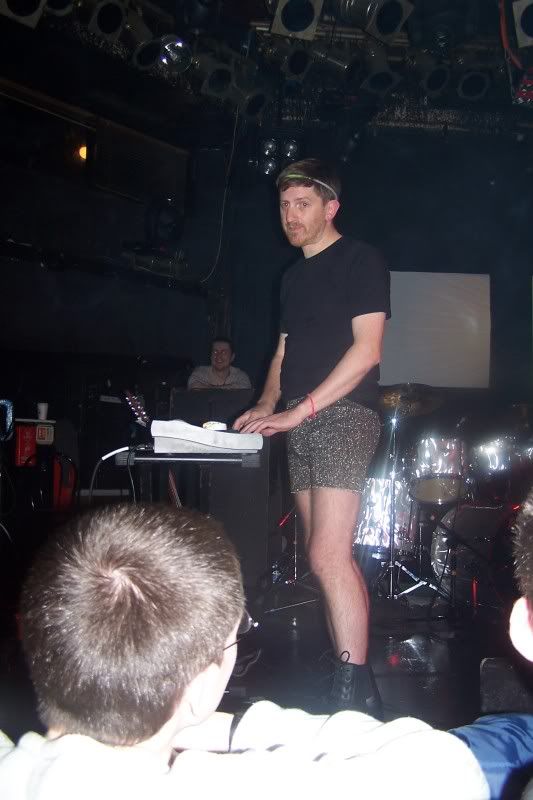 Nice legs shame about the keyboard playing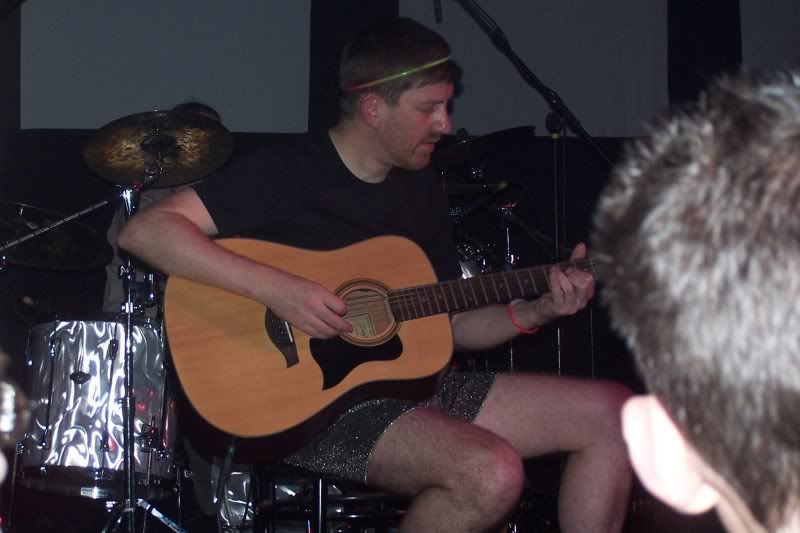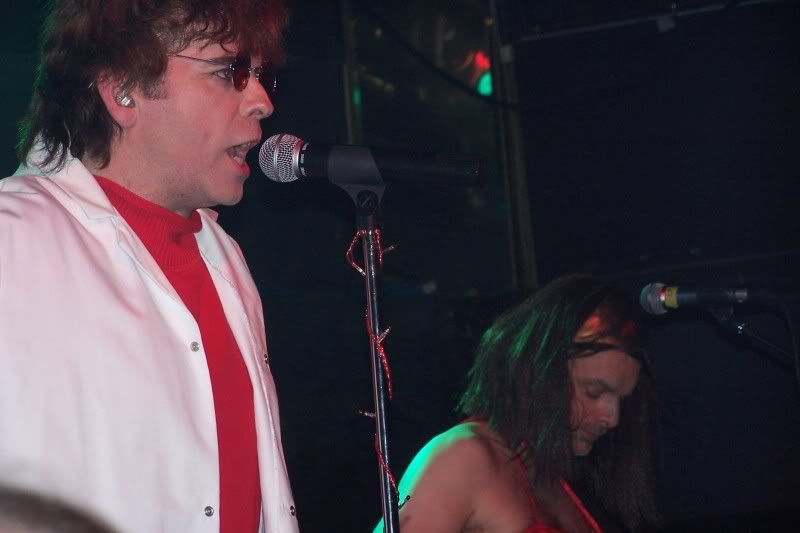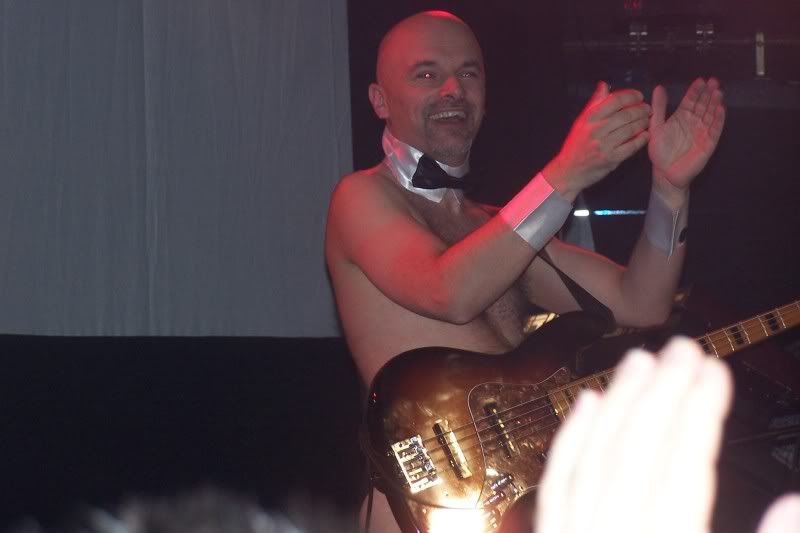 Shameless!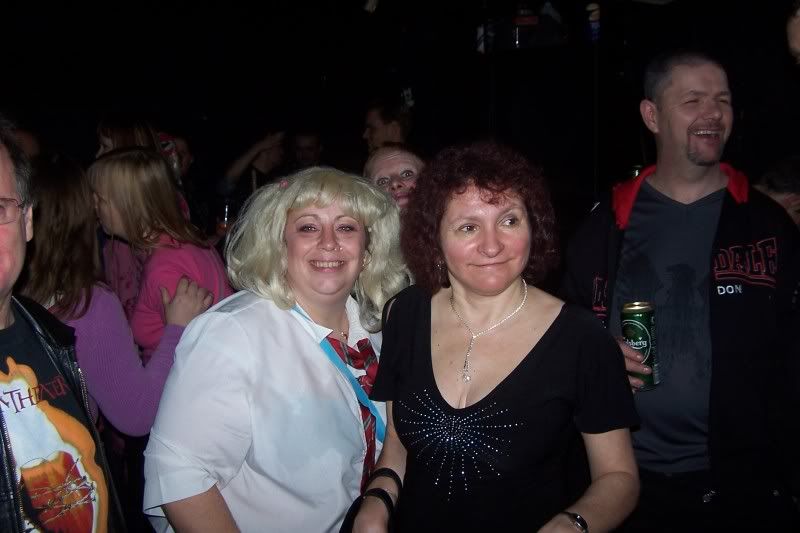 BBB (in the background), me, Sophie-Claire, Mstique, Wiggle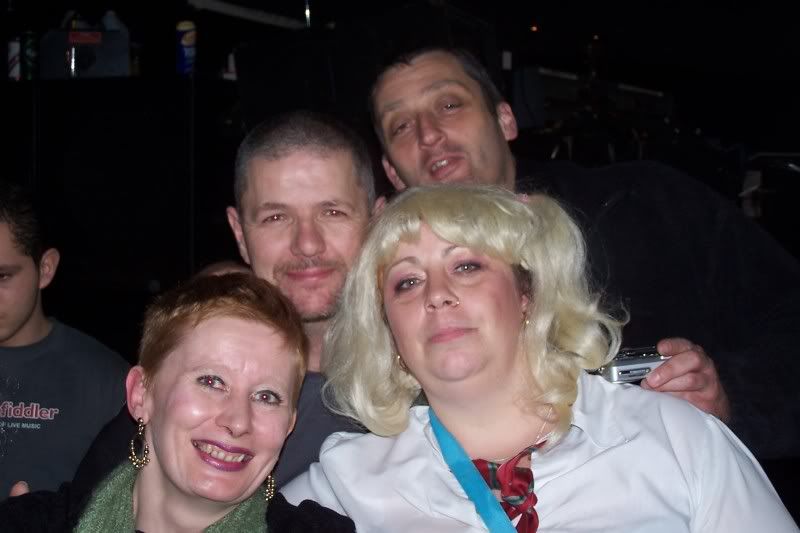 Yeah, you know who everone is by now
At The Royal George afterwards where we proceeded to get very, very drunk.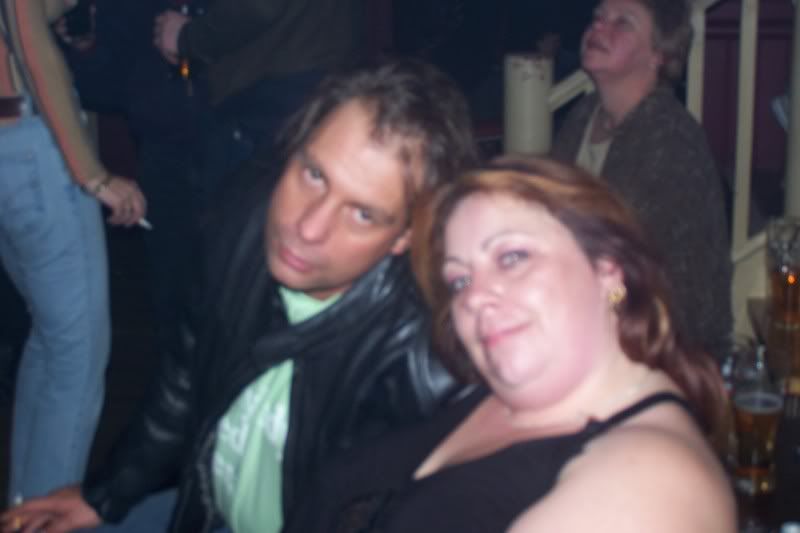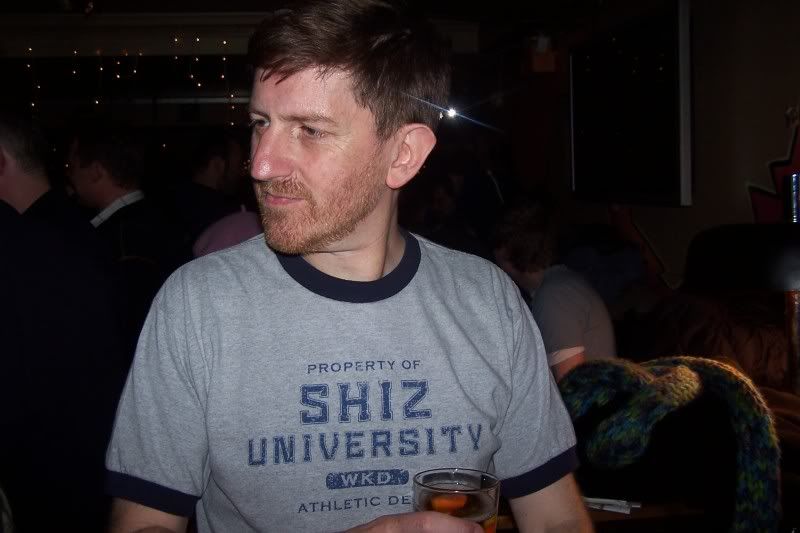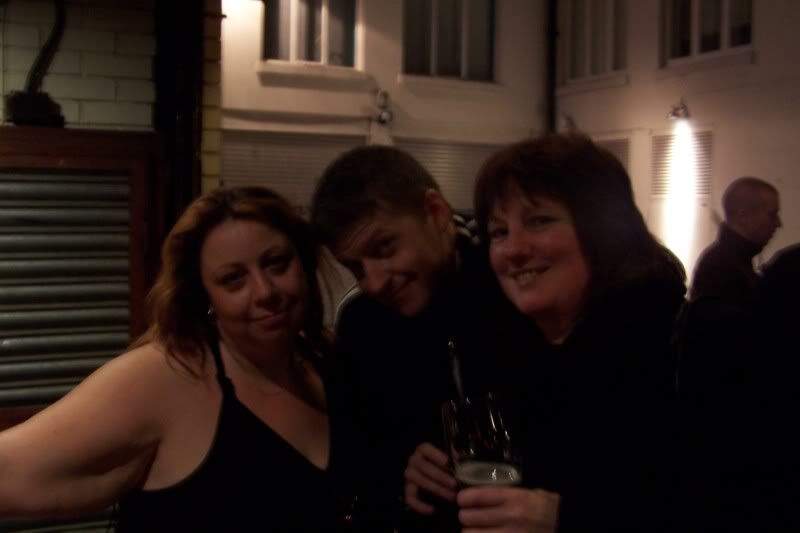 Me, Deno and Foxy Lady